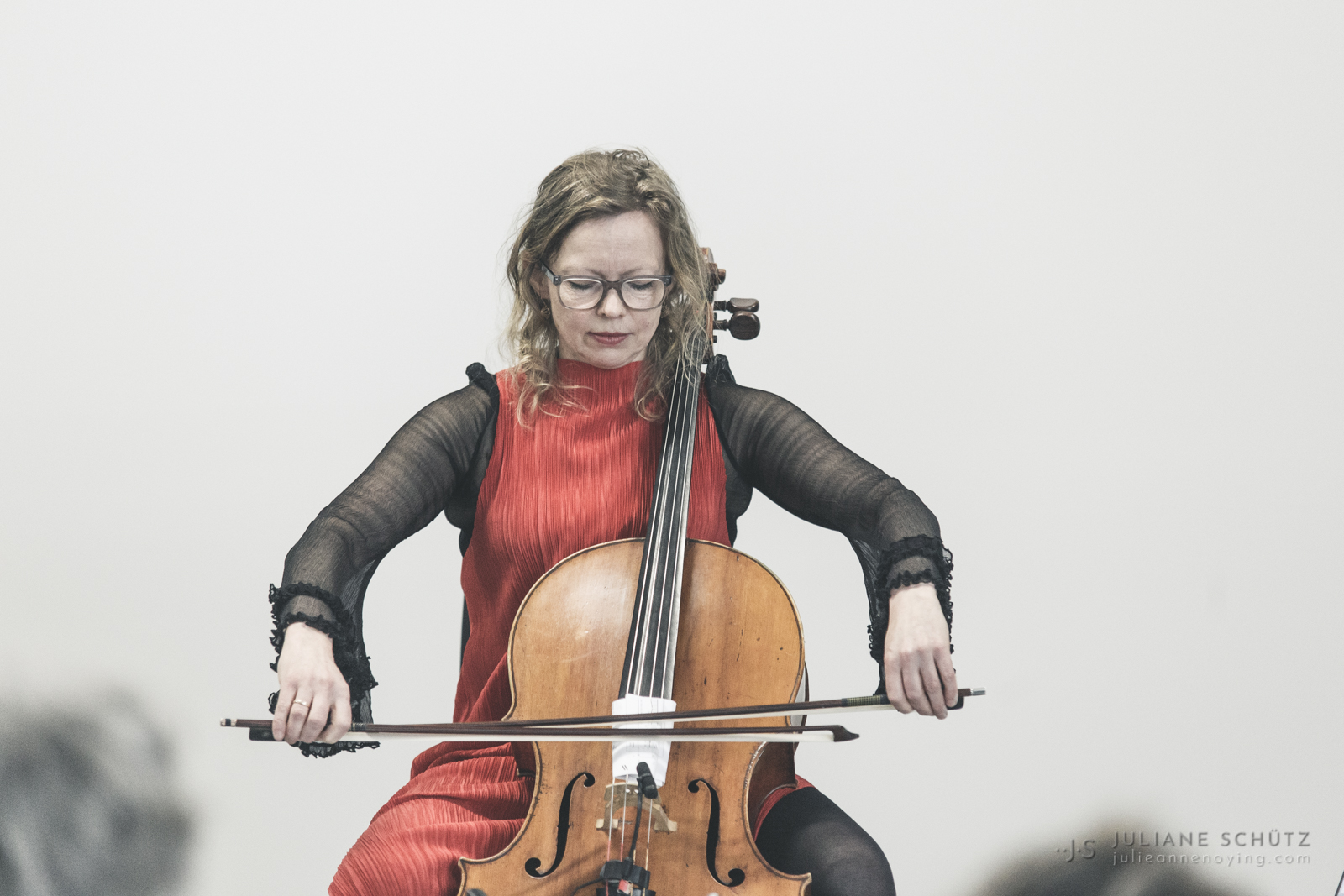 Tanja Orning is a Norwegian cellist, musicologist, educator and composer active primarily in the fields of contemporary and experimental music. After cello studies in Oslo, in London with William Pleeth and at Indiana University with János Starker (as a Fulbright Research Fellow), she held the position as a co-principal cellist in the Stavanger Symphony Orchestra for 5 years until she left for Oslo in year 2000 in order to realise a number of projects as a performer, improviser and composer. Her growing interest for composition led her to take composition classes at The Norwegian Academy of Music, and she started composing music for interdisciplinary projects such as "Sound of Movement" with dancer Ellen Johannesen and the performance group "Mobile Homes."
Tanja's solo project, Cellotronics, a body of solo works with electronics, resulted in a CD in 2005. Her passion for contemporary chamber music has resulted in several collaborations: asamisimasa (Norwegian Grammy 2012 and 2015), Boa trio (with Tora Augestad and Morten Barrikmo), Dr. Ox duo (with Natasha Barrett), Kyberia duo (with Victoria Johnson), Ametri string quartet, Christian Wallumrød Ensemble, Polygon and Plus Minus Ensemble. She performs regularly with Oslo Sinfonietta and Ensemble Ernst.
Orning has premiered approx. 120 new works by composers in Norway and abroad, including Carola Bauckholt, Simon Steen-Andersen, Natasha Barrett, Clemens Gadenstätter, Maja Ratkje, Øyvind Torvund, Johannes Kreidler, Therese Birkelund Ulvo, Trond Reinholdtsen, Bente Leiknes Thorsen, Kristine Tjøgersen and Mathias Spahlinger.
She has performed at festivals such as Internationalen Ferienkurse für Neue Musik Darmstadt, Donaueschingen, Huddersfield contemporary music festival, Ultima, Ultraschall, Wien Modern, Warsaw Autumn, Taktlos (Zürich), Kammer Klang, Rainy Days, ECLAT, Other Minds (San Fransisco), Portland Jazz Festival, Borealis, ilios, Molde and Kongsberg Jazz Festival.
Orning completed her PhD, "The Polyphonic Performer," a study of performance practice in music for solo cello by Morton Feldman, Helmut Lachenmann, Klaus K. Hübler and Simon Steen-Andersen at The Norwegian Academy of Music in 2014. She worked as a post-doctoral researcher and teacher at the Academy between 2015-2020, in the project: "Towards a new professional role. A study of the competence requirements of the portfolio musician in a globalized labour market". Orning now holds the position as Professor of Classical Music Improvisation at the University of Agder, as well as Assistant Professor in Peformance practice at The Norwegian Academy of Music besides being an acive performer.
She is a member of the Norwegian Society of Composers